Empowering your training and assessment
The Smart Market Simulator is a fully-featured online physical commodity market simulator that incorporates all the attributes needed to educate and assess but without technical complexity
Contact Sales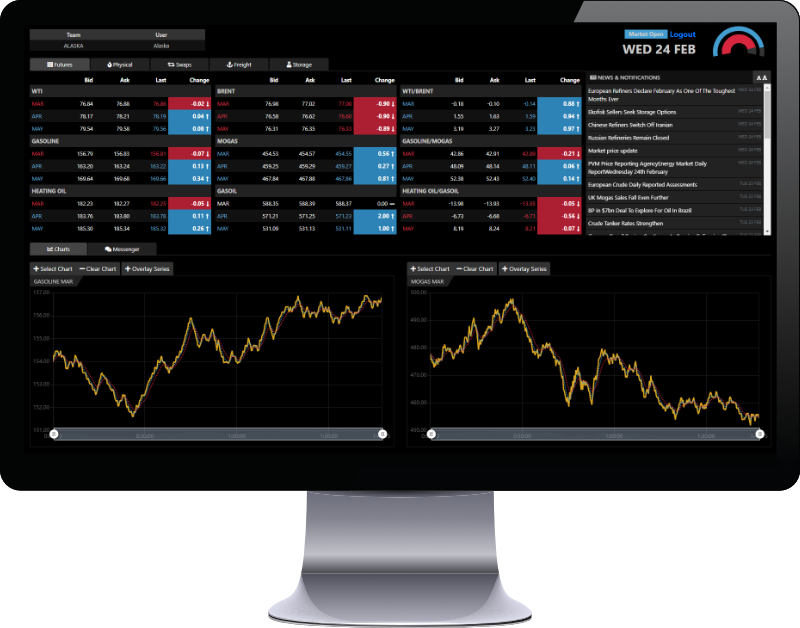 Connect with participants around the world
The simulator is a 100% cloud-based service, no installations, plugins or IT configuration required. All users need is an internet connection and a device with a modern web browser. Your participants and users can interact from all over the world.
Simulator Features
A flexible and highly capable tool
Developed and refined over a number of years to support a wide range of use cases across the commodity industries
Trading Features
Futures Markets
Physical Trading
Swaps
Storage
Freight
Arbitrage
Blending
Geographic spreads
Time spreads
Cross market spreads
Multiple Currencies
Multiple Units of Measure
Instant Messenger
Charting capability
General Features
Professional exposure tracking system
Real-time engine for pricing, deals and news feed
Intuitive deal tracking with filtering capability
Works with single or multi-screen computers or tablets
All simulations may be played as individuals or in teams
Automated scripted deals supported
Users can participate from multiple locations
Support for Chinese character set
Touch-friendly interface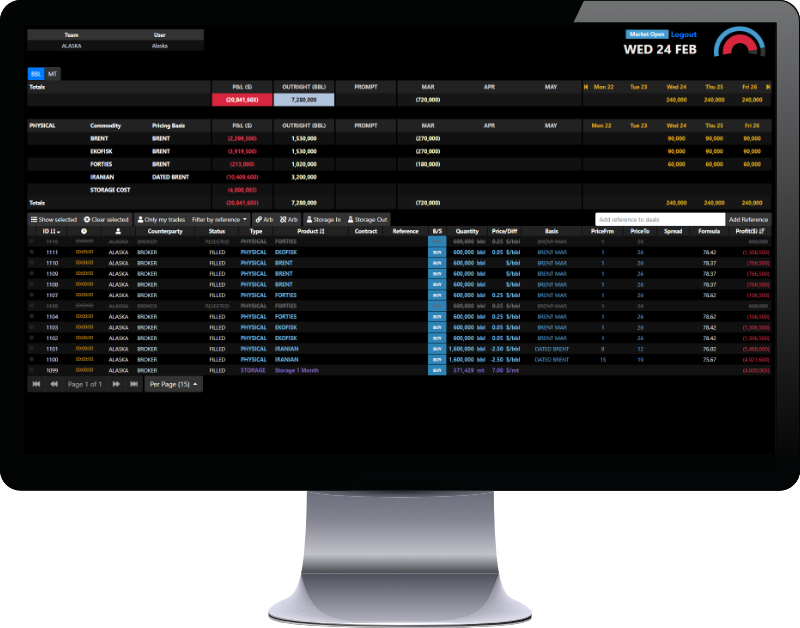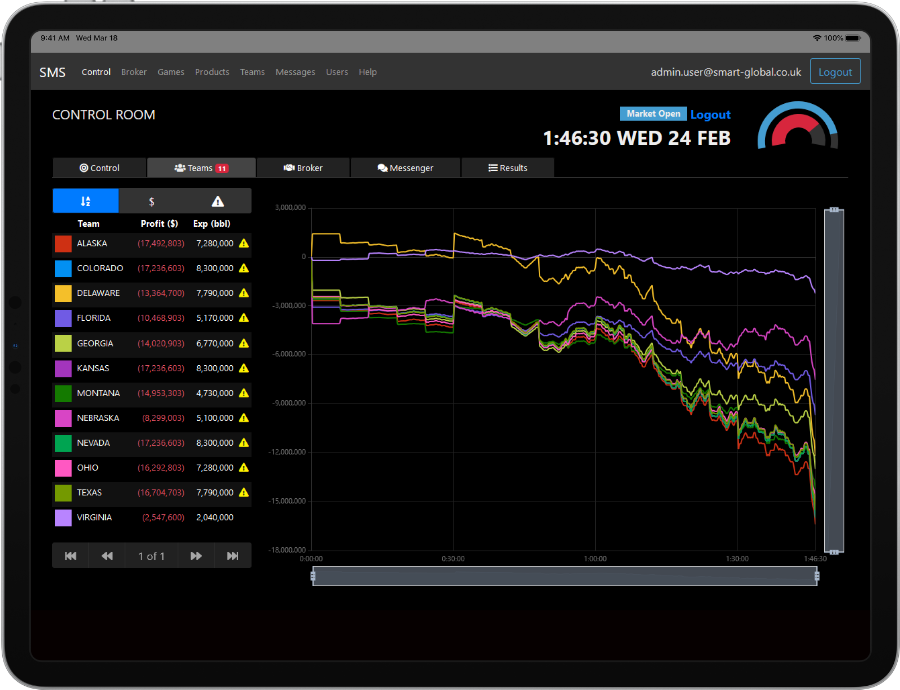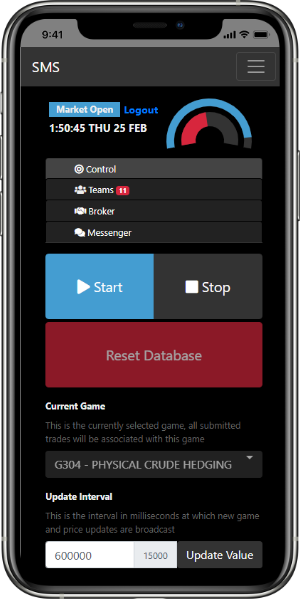 Adminstrative Features
Intuitive interface that requires minimal training to use
Adjust difficulty in real-time
Instant access to performance data
Full deal reconciliation and editing
Support for brokered markets in physical simulations
Monitor participants' actions and performance in real-time
In-system tooling for easily creating and editing simulations
Simulations can be exported or imported as excel files
Documentation and Support
In-system written documentation
Comprehensive online video course for admins
Unbranded tutorial videos for participants
Live video-call-based training and support
Assessment
Using the simulator for assessment
Performance data can be viewed and/or exported immediately after each simulation and combined with subjective assessor observations. Assessment reports can then be produced by your preferred method outside of the simulator.
For over 10 years Smart Global have been assessing commercial talent within the energy industry. A sample extract of some of the ways Smart Global present our assessment data is shown in the graphics below.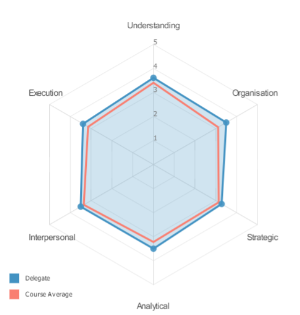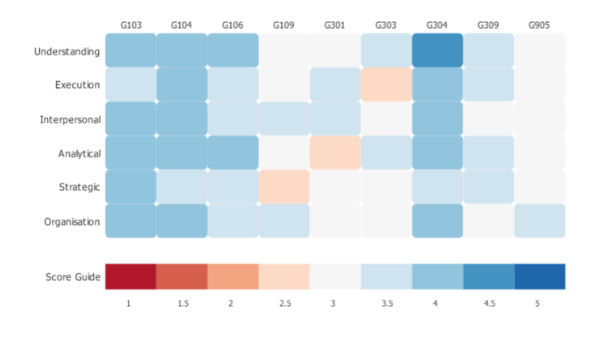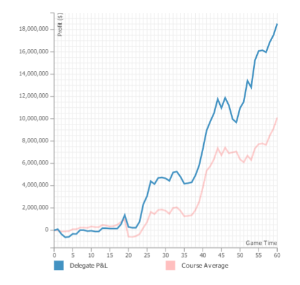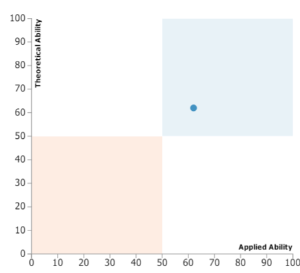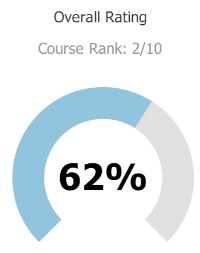 Data Security
Private and Secure
Designed with a "privacy first" approach, the simulator adheres to all the latest best practices and technologies for privacy and data security
Security Features
Encrypted transport to server
Fully anonymised workflow available
Multi-Factor Authentication for administrative users
No performance data persisted between simulations
No usage tracking of the simulator by Smart Global
Each simulator is a dedicated and wholly seperate system
Interested?
Contact us to learn more about our simulator or arrange a demo